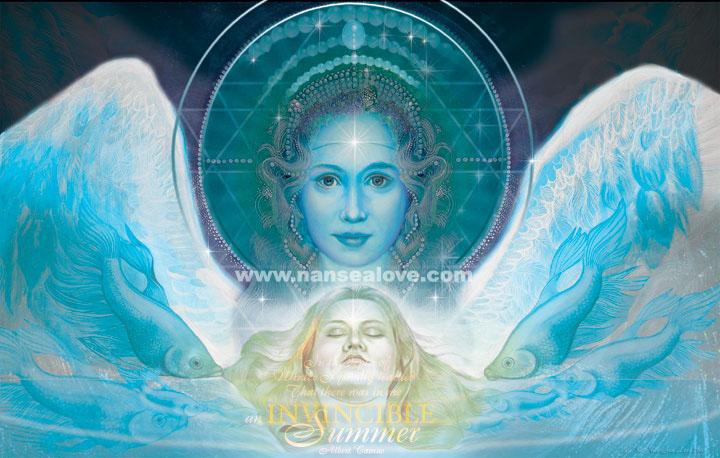 Invincible Summer

This painting began in the depth of winter and depression. The Camus quote blended into the art best
describes its evolution and the hope born from despair: "In the depth of winter I finally learned that there was
IN ME an INVINCIBLE Summer."—Albert Camus

Close window to return to site

© Copyright Nan Sea Love 2003. All rights reserved. Art gratefully dedicated to all who love the earth and all its creatures.